I thought this bird was a cormorant. Its a regular these days around The Oxbow, and its evaded any close up photos so far.
The best I've done are these, on my zoomed Iphone.
Then I spotted a photo on the BBC's web page and realised I was probably wrong. The color of the plumage on the throat gave it away.
The tricoloured heron (Egretta tricolor), also known as the Louisiana heron, is a colorful medium-sized heron of the Americas with a liking for coastal swamps and marshes. In flight and at rest they hold their neck at a curve similar in shape to an 'S'.
If it is a Tri Colored Heron, then perhaps its a little off course, as the Wikipedia web page doesn't show its habitat being this far north.
https://en.wikipedia.org/wiki/Tricolored_heron#/media/File:Egretta_tricolor_map.svg
A closer encounter!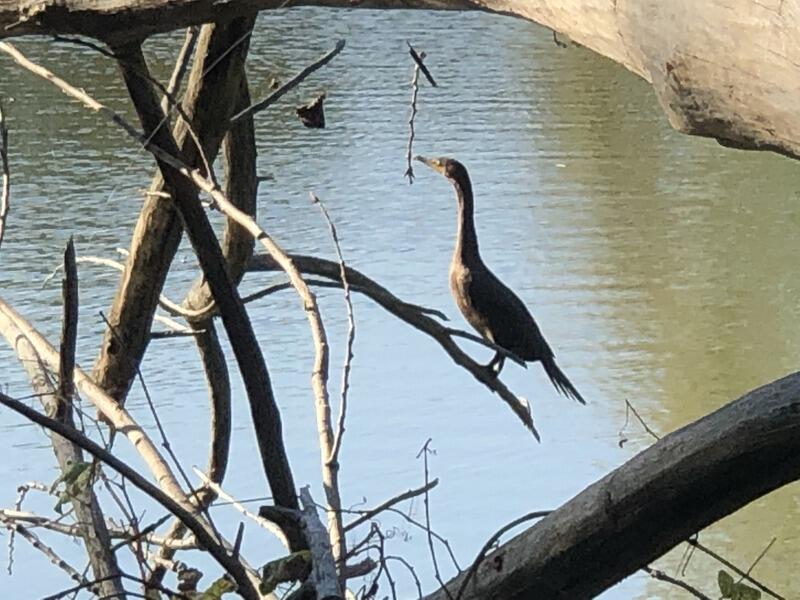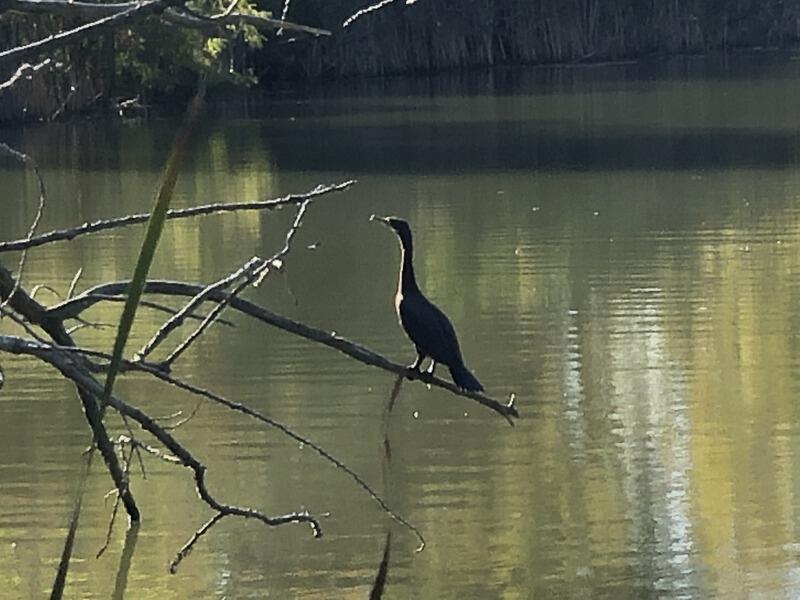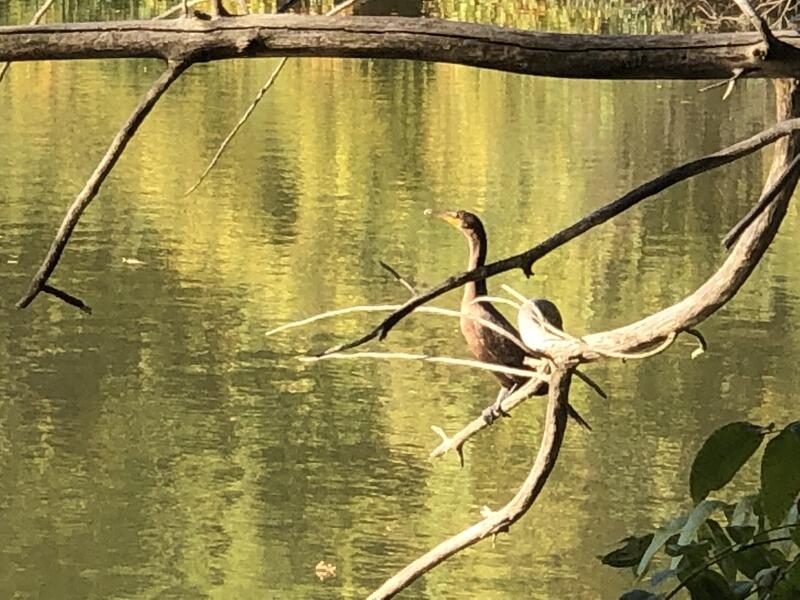 I've been informed that herons spear their fish, but cormorants dive for theirs, and the two photographed above were diving and catching fish. A search in my Audubon bird book stated they are immature GREAT CORMORANTS, Phalacrocorax carbo, which accounts for their brown color, which will change to black in maturity. They winter here from NewFoundland and can be as far south as New Jersey.